Session Speakers & Chairs
Dr Justine Bell-James | UQ Law School | AUSTRALIA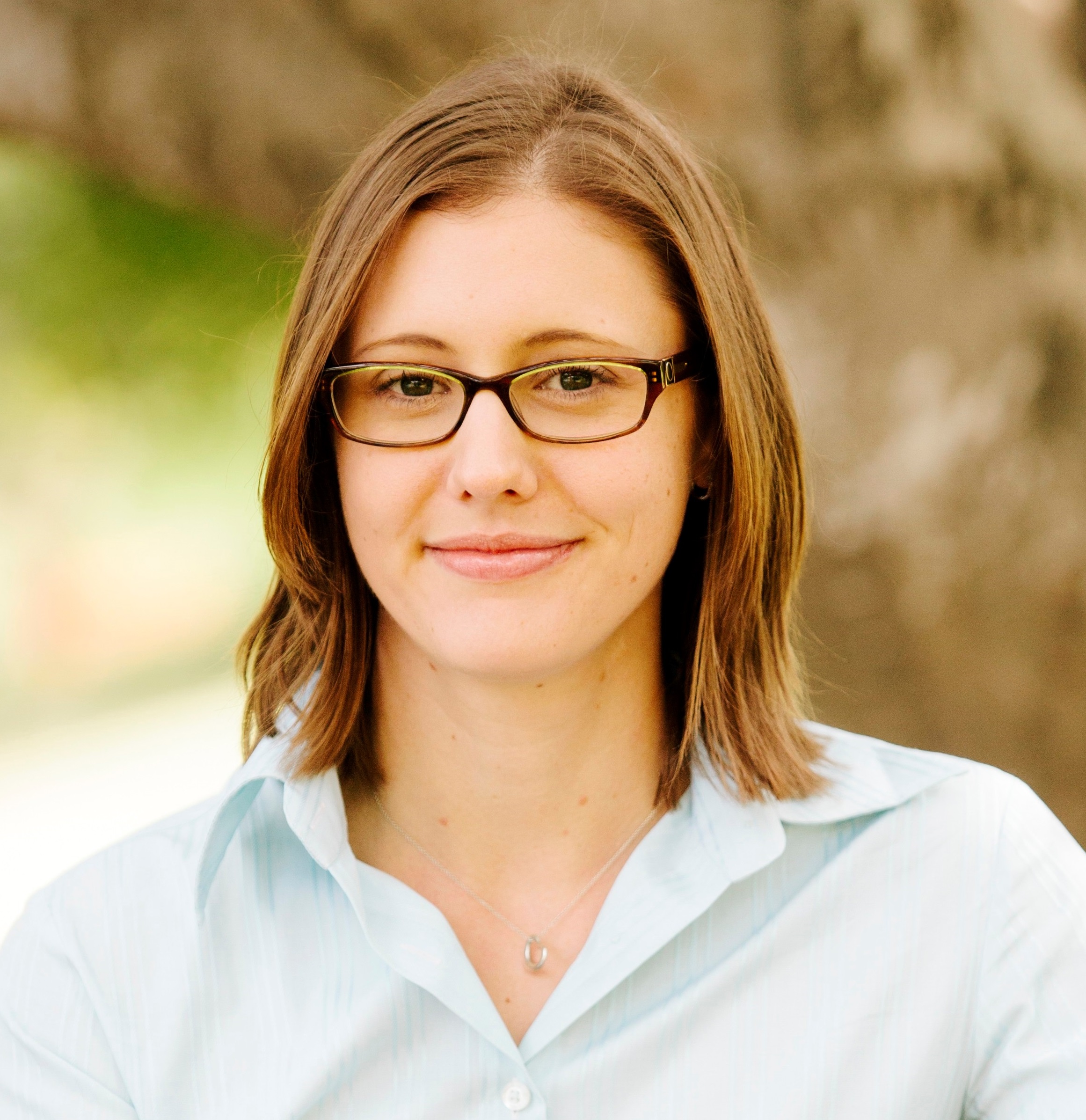 Justine is an Associate Professor at UQ Law School, teaching and researching in environmental and climate change law. Her work has focused mainly on climate change impacts on the coast, and legal solutions to address these issues. She currently holds an ARC Discovery Grant (2019-2021) considering how ecosystem services provided by mangroves and wetlands can be integrated into environmental laws.
Dr Kirsten Davies| Macquarie University Law School | AUSTRALIA
Dr KIRSTEN DAVIES Dip. App. Art (RCAE), M. Sust. Mgmt (USYD), PhD (USYD), PhD (MQU)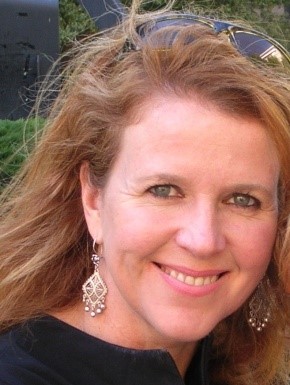 Email: kirsty.davies@mq.edu.au Mobile: + 61 (0) 438255687
Dr Kirsten Davies is an academic at Macquarie University's Law School (Sydney Australia) and Director of International Engagement. At the centre of her work is the engagement of communities and their connections with nature. She is the architect of Intergenerational Democracy, a method of whole-of-community engagement and capacity building and the subject of her (2012) book, Intergenerational Democracy, rethinking sustainable development.
Kirsten holds a Master's Degree (USyd) ,PhD (USyd) in Sustainable Management and a PhD in Environmental Law (MQU) . She was awarded a Winston Churchill Fellowship to conduct research in USA, UK and Japan (2002) and was the recipient of the University of Sydney Agri-Management Scholarship for post graduate research (2005). Kirsten was awarded an Australian Government, Endeavour Award – Research Fellowship to undertake sustainability research in Vanuatu (2009) and maintains a close relationship with the Pacific Region. She was appointed as an Expert Adviser and Co-ordinating Lead Author of the Asia- Pacific Regional Assessment for the Intergovernmental Platform on Biodiversity and Ecosystem Services (IPBES) from 2014- 2018. Kirsten is a member of the Global Network for the Study of Human Rights and the Environment and one of the drafting authors of the Declaration on Human Rights and Climate Change. She was a lead author of the Toda Pacific Declaration on Climate Change, Conflict and Peace.
Dr Trevor Daya-Winterbottom | University of Waikato | NEW ZEALAND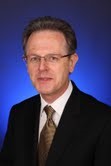 Dr Trevor Daya-Winterbottom is an Associate Professor in the Faculty of Law, University of Waikato, where he is Director of the Waikato Public Law and Policy Research Unit, Editor in Chief of the Waikato Law Review, and a Member of the Centre for Environment, Resources and Energy Law. He holds a BA (Hons) in Law from the Times Higher Education top 150 under 50 ranked Liverpool John Moores University, where highlights of the degree course included studying public international law with Professor Malcolm Shaw QC and Professor Patrick Thornberry CMG, and studying jurisprudence with the renowned Jewish legal scholar, Professor Bernard Jackson.
He also holds a Diplôme in human rights law from the prestigious Institut International des Droits de l'Homme (Strasbourg) founded by Nobel laureate René Cassin, and was a member of the very first cohort to graduate with an MA in Environmental Law from De Montfort University. His PhD from Anglia Ruskin University, supervised by the distinguished land management and policy scholar, Professor Robert Home, focused on environmental regulation and reform. He is a Fellow of the Royal Society of Arts, a Fellow of the Royal Geographic Society, a Member of the Royal Society of New Zealand, a Legal Associate of the Royal Town Planning Institute, a Member of the International Law Association, a Member of the IUCN World Commission on Environmental Law, a Member of the European Environmental Law Forum, and a Member of the New Zealand Centre for Environmental Law. His teaching, research and consultancy focus on administrative law and trans-national environmental law.
Internationally, he is the New Zealand Member of the ILA Committee on Sustainable Resource Management, and the Deputy Chair of the IUCN Academy of Environmental Law.
Dr Evan Hamman | Queensland University of Technology | AUSTRALIA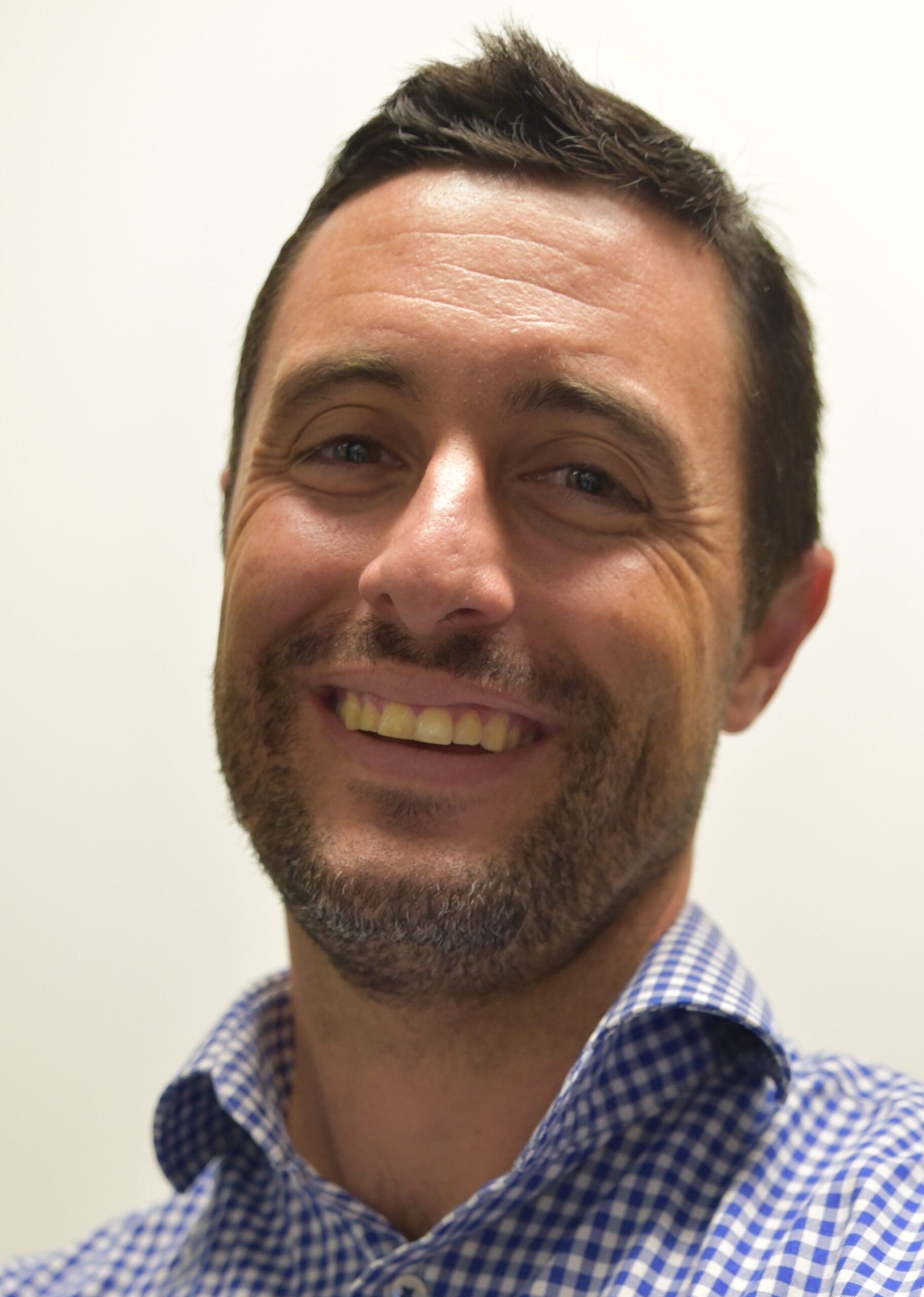 Dr Hamman is an environmental law academic at the Queensland University of Technology based in Brisbane, Australia. Prior to academia he worked as a lawyer for government and non-government agencies in Queensland. Dr Hamman lectures in property law and researches the design and implementation of environmental law, especially in the Asia-Pacific region. His areas of interest include: the World Heritage Convention; migratory species (especially migratory birds); coral reef and coastal wetland management; and the Ramsar Convention on Wetlands. He is currently co-authoring a book on the governance of migratory birds in the Asia-Pacific
Associate Professor Daud Hassan | International Ocean Governance | University of Western Sydney | AUSTRALIA
Daud Hassan is the Director of the International Ocean Governance Centre (ICOG) and Associate Professor at the School of Law, University of Western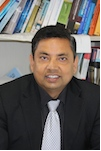 Sydney. Professor Hassan is a leading scholar in international and comparative marine environmental law. He has published extensively in these areas. Professor Hassan's research addresses global and regional environmental issues that are of international significance.  His research spans many countries and jurisdictions including Australia, Bangladesh, China, Finland, Hong Kong, Japan, Norway, South Korea and Switzerland.
Professor Hassan's current research interest includes sustainable ocean governance with reference to marine spatial planning, eco system based m
anagement, marine fisheries, and land based sources of marine pollution. Professor Hassan is a member of the Specialist Group on Oceans, Coasts and Coral Reefs for the IUCN and a member of the International Law and Sea Level Rise Committee for the International Law Association (ILA), Global Branch.
David Morris | Environmental Defenders Office | AUSTRALIA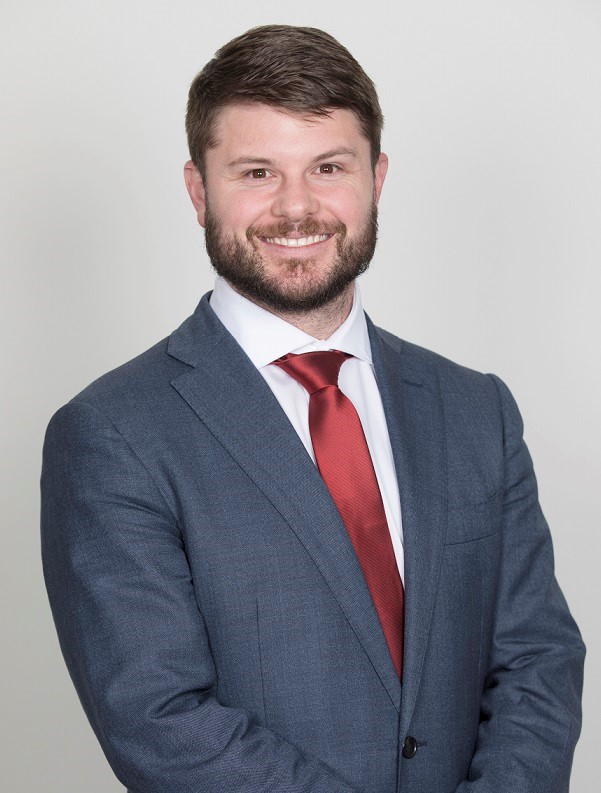 David is the CEO of the Environmental Defenders Office of NSW and is responsible for the delivery of EDO NSW's public interest environmental legal services. He joined EDO NSW in October 2017 after four years practising public interest environmental law in the Northern Territory as Principal Lawyer and Executive Officer of EDONT.
At EDONT David had a broad environmental law practice which particularly focused on legal issues related to mining, gas, water and cultural heritage. David regularly acted for NGOs, community groups and Aboriginal traditional owners. Under David's leadership EDONT clients achieved successful litigation outcomes in the Federal Court of Australia, the Supreme Court of the Northern Territory and the Northern Territory Civil and Administrative Tribunal. At EDONT David played a leadership role in policy and law reform advocacy and taught environment and planning law subjects at Charles Darwin University.
Prior to working at EDONT, David held various environmental law roles in private practice and with government in Victoria. David was a lawyer in the Maddocks Planning and Environment Team and a prosecutor with the Victorian Department of Sustainability and Environment. He has regularly appeared in courts and tribunals.
David has a Bachelor of Laws and Bachelor of Arts from Monash University.
Principal Environment Judge L J Newhook | New Zealand Environment Court | NEW ZEALAND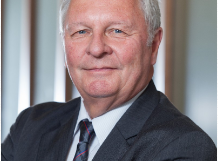 Judge Laurie Newhook has been the Principal Judge of the New Zealand Environment Court since 2011, and a Judge of the Court since 2001.  Prior to that he was a partner at Brookfields Lawyers and had over thirty years of advocacy experience to that point, with particular emphasis on environmental matters, land, property, and maritime laws. Judge Newhook has presented at many national and international conferences on the themes of environmental adjudication and the use of technology in adjudicative settings, and has written multiple papers on the subjects.  His Honour is a consulting editor of the New Zealand Resource Management Bulletin and edits the 'Annual Review by Members of the New Zealand Environment Court'. Judge Newhook has hosted international delegations to his Court from many parts of the World; chaired and presented at the 'International Forum for Environment Judges', Oslo, Norway, June 2016; and chaired and addressed plenary sessions at IUCN Academy of Environmental Law Colloquia and other international conferences.
Judith Preston | Macquarie University Law School | AUSTRALIA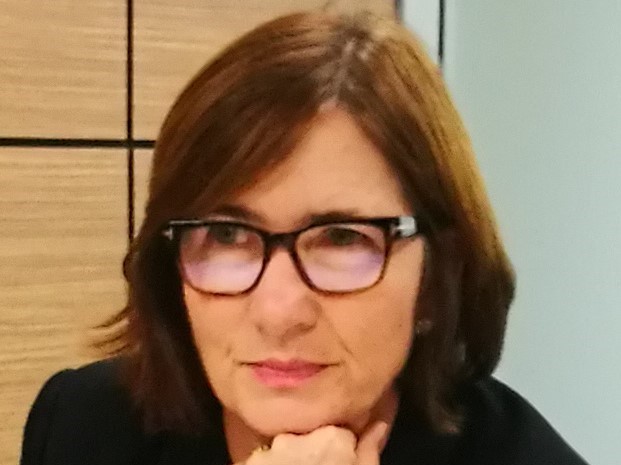 Judith Preston is a solicitor who has been admitted to practice in New South Wales and the Northern Territory, since 1982. She holds a BA LLB from Macquarie University (1981) and a MEL from the University of Sydney (1994). Judith commenced work with the Northern Land Council (NLC) primarily representing Aboriginal Traditional Owners in land claims in the Northern Territory and related to other legal needs of Aboriginal communities in the NLC jurisdiction.
She was instrumental in establishing the first public interest environmental law centre, the Environmental Defender's Office (EDO), in NSW in 1984-85. Judith then worked in a number of leading legal practices including Baker & McKenzie, DLA Piper and undertook a range of commercial matters which included litigation. For the last twelve years she has taught at a range of educational institutions. Judith's primary teaching is at Macquarie University in a variety of environmental law subjects at undergraduate and postgraduate level including biodiversity, climate change environmental litigation and supervising access to justice clinical programs at the Land and Environment Court of NSW.
She has been a Board member of EDO NSW Ltd and presently a Board member of the John Mac Foundation Ltd dedicated to supporting the education of tertiary students from a refugee background as well as capacity building in South Sudan.
She is currently finalising a PhD at Western Sydney University researching the question of how Indigenous knowledge can be effectively integrated into environmental decision-making to achieve both beneficial outcomes for environmental protection and Aboriginal self-determination.
Fleur Ramsay | Environmental Defenders Office | AUSTRALIA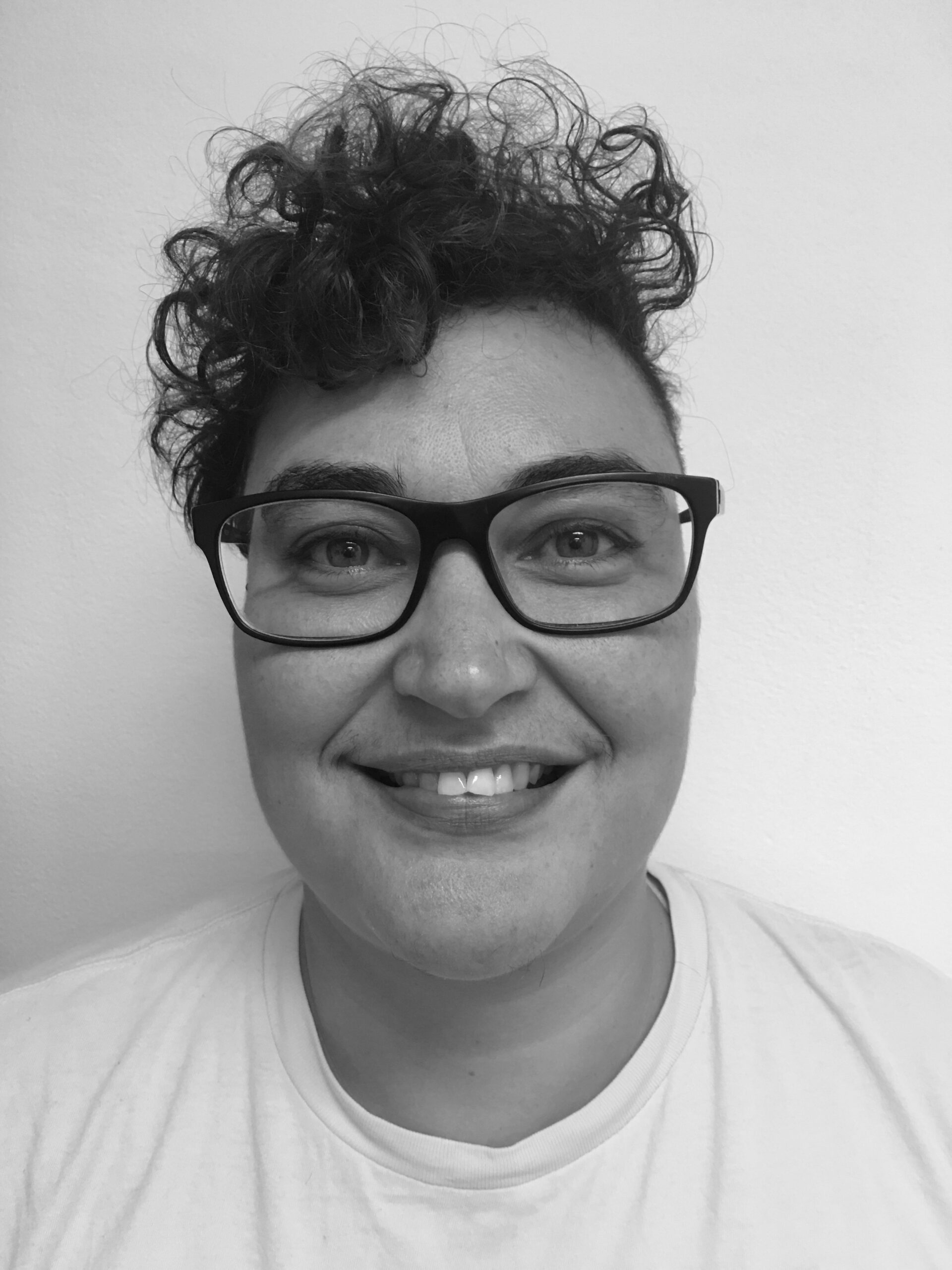 Fleur Ramsay is the senior solicitor for the International Program at the Environmental Defenders Office.  The Program is focused on developing partnerships with public interest environmental law organisations and lawyers across the Asia-Pacific as well as on international law, international environmental law and the human rights of indigenous peoples in the Asia-Pacific.
Fleur graduated with a BA and LLB from Macquarie University and has a LLM from the University of Glasgow, where she studied international environmental law, indigenous relationships to the environment, sustainability and global justice. She also has a certificate in Te Tiriti o Waitangi/Treaty of Waitangi Law from the University of Auckland.
Prior to joining EDO NSW in January 2019, Fleur was a visiting international attorney for a year (2016-2017) in the international group at Earthjustice, a Barrister practicing on Tenth Floor Chambers Selborne/Wentworth in Sydney from 2010 to mid-2016 and a solicitor in the Environmental Group at Allens/Linklaters. In 2015 she was a consultant and undertook capacity training for lawyers with the Samoan Ministry of Natural Resources and the Environment.
Fleur is currently a PhD candidate at UNSW and teaches at UNSW and University of Sydney Law Schools.
As well as bringing extensive experience as a litigator and in environmental law, Fleur is Samoan and brings a personal understanding of some of the challenges in the Pacific and the importance of centring indigenous peoples in the wider mainstream environmental movement.
Professor Shaista Shameem | University of Fiji, School of Law | FIJI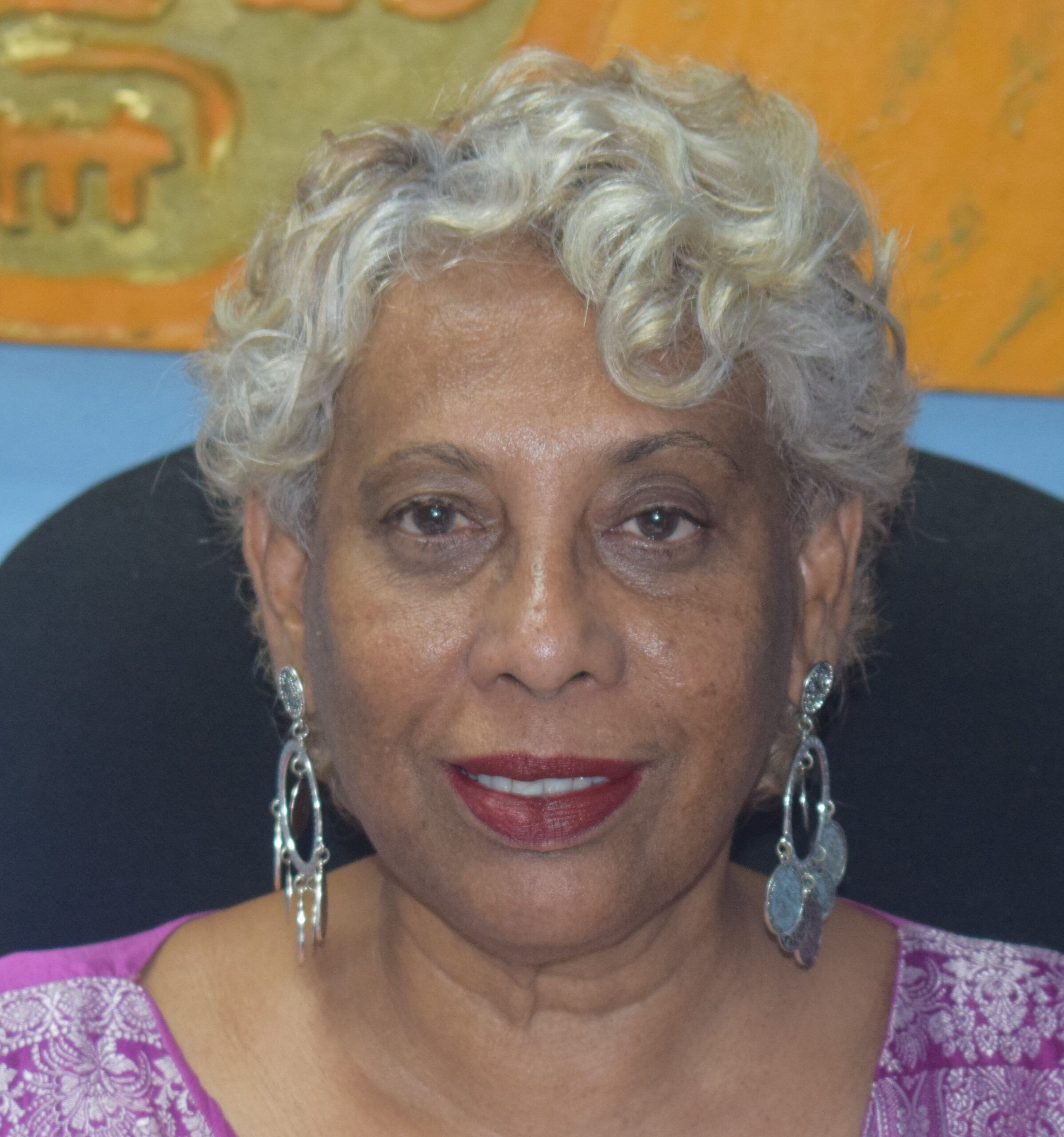 Professor Shaista Shameem is the Dean of the University of Fiji, School of Law. She has a PhD in Sociology and a Doctorate in Juridical Science to be awarded in December 2019 at the University of Waikato in New Zealand. Professor Shameem's areas of interest and research are constitutional law and jurisprudence. She worked as Director of the Fiji Human Rights Commission 1999-2009 and was Fiji's Ombudsman 2008-2009. Her human rights work took her to far reaches of the world where she worked as a United Nations human rights expert in social justice, mercenarism and private military and security company issues. She was asked by the late UN General Secretary Kofi Annan to advise on human rights abuses in Timor L'este and has assessed human rights issues in Afghanistan. Professor Shameem took a keen interest in the 'right to environment' from 2008 when the Fiji Human Rights Commission and the Government of Tuvalu together sought a legal opinion from the Jurists of the Asia Pacific Forum of National Human Rights Institutions on the issue. She is currently a member of the Steering Committee of 'Just Atonement Inc' which is an organisation of international human rights lawyers involved in litigation for climate change and democracy.
James Sloan | High Court of Fiji | FIJI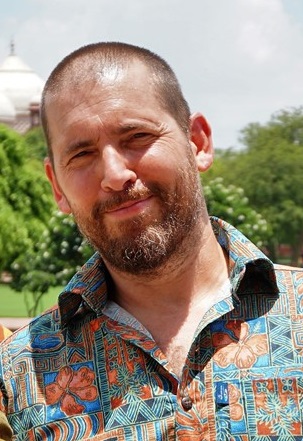 James Sloan is a barrister in the UK (1999) and was admitted to the High Court of Fiji in 2003. In 2005, Atu Siwatibau and James co-founded the Suva based law firm Siwatibau and Sloan (sas.com.fj), which has for many years been ranked as a band 1 firm in Chambers and Partners. Siwatibau and Sloan has consistently adopted a modern approach to commercial legal services, and has grown organically to a 4 partner firm that nurtures and supports all our lawyers to develop professionally.
In 2008, James co-founded the Fiji Environmental Law Association (FELA.org.fj) with the assistance of many other dedicated individuals and chaired FELA's executive management board for 10 years in a pro-bono capacity. From 2017, James has held a part time position lecturing and coordinating two units within the School of Marine Studies of the University of the South Pacific being Law of the Sea and Oceans governance.
Dr Erika Techera | The University of Western Australia | AUSTRALIA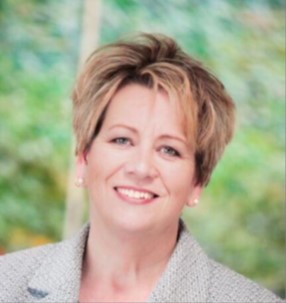 Dr Erika Techera is a Professor of Law at The University of Western Australia (UWA). She is an international and comparative environmental lawyer focusing on the Indo-Pacific region, and particularly small island states. Her research interests include oceans governance, marine environmental law, maritime heritage and issues at the interface of science, technology and law. Her current projects focus on strengthening marine environmental laws to support the blue economy. She has over 100 publications and presentations in books, journals and at conferences around the world.
Erika is a member of the UWA Oceans Institute, and a Research Fellow at the Perth US Asia Centre. She is a former barrister, a Fellow of the Australian Academy of Law, and in 2016 was recognised in the Lawyers' Weekly Australian Law Awards as 'Academic of the Year'.
Kiji Vukikomoala | Fiji Environmental Law Association | FIJI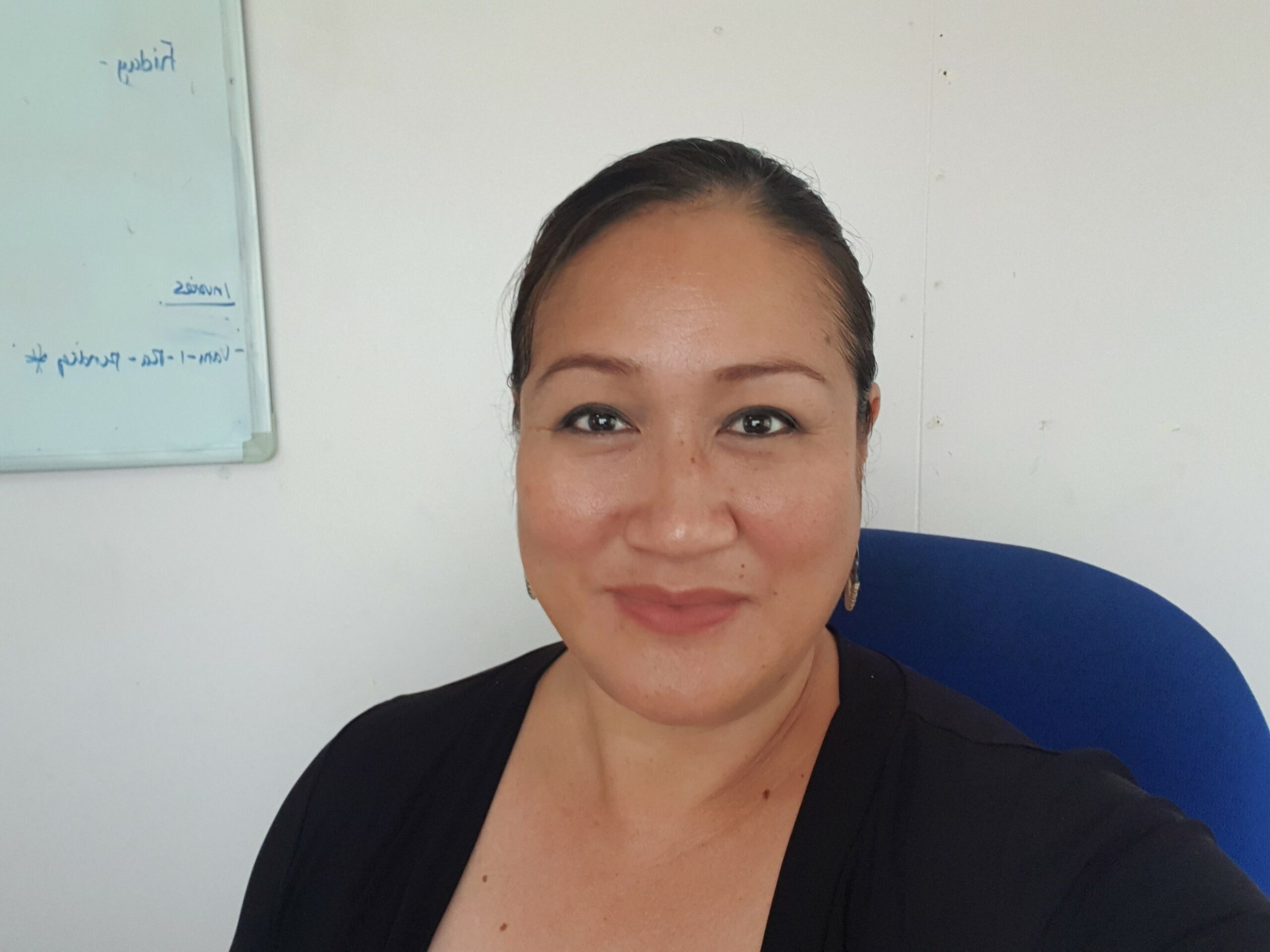 Kiji Vukikomoala is a Lawyer and the Executive Director for the Fiji Environmental Law Association (FELA) based in Suva, Fiji. She heads the only locally registered non-governmental institution in Fiji of its kind spearheading awareness and advocacy in the areas of environmental law, environmental compliance, enforcement and policy review in line with its vision to promote sustainable resource management and the protection of Fiji's environment through law.  Kiji has practiced law in Fiji for over 18 years beginning her career as a Prosecutor with the Office of the Director of Public Prosecutions before pursuing a career as an Environmental Lawyer with the FELA. She has co-authored and published a number of environmental law policy discussion papers and is well versed with Fijian environmental law and related issues in Fiji.
Associate Justice Michael D. Wilson |Hawaii Supreme Court | USA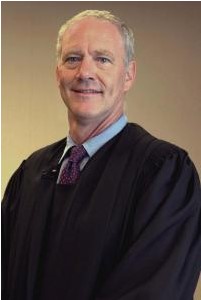 Associate Justice Michael Wilson was appointed to the Hawaii Supreme Court on April 17, 2014, after serving as a Circuit Court Judge of the First Circuit since May 10, 2000.  As a Circuit Court Judge, he presided over adult drug court, adult mental health court and the felony criminal trial court.
Justice Wilson is a founding member of the Global Judicial Institute on the Environment and an adjunct faculty member of the Jindal Global University Law School in Sonipat, India.
Prior to his appointment as a Circuit Court judge, Justice Wilson was the director of the Department of Land and Natural Resources, Chair of the Board of Land and Natural Resources, Chair of the State Water Commission and a Trustee of the Kahoolawe Island Reserve Commission.  He was awarded a lifetime membership in the Western Association of Fish and Wildlife agencies in 1999.  Previously, he was a partner in the law firms of Pavey Wilson & Glickstein and Hart Wolff & Wilson where he practiced civil and criminal trial and appellate law.
Justice Wilson received his law degree from Antioch School of Law in Washington D.C., and bachelor's degree from the University of Wisconsin-Madison.
Solomon Yeo | Pacific Islands Students Fighting Climate Change | SOLOMON ISLANDS
Solomon Yeo is from the Solomon Islands, and has recently completed a Bachelor of Arts in Political Science and Bachelor of Laws at the University of South Pacific. He is currently pursuing a career as a legal environmental activist. Solomon was one of the 26 law students who founded the Pacific Islands Students Fighting Climate Change (PISFCC) and currently serves as the organisation's first President. Solomon and the PISFCC are currently campaigning for an Advisory Opinion from the International Court of Justice on climate change and human rights.