Session Speakers & Chairs
Nicholas Barnes | Munro Leys Lawyers | FIJI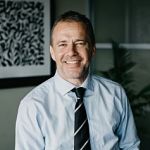 Nick was admitted to the roll of Solicitors of England and Wales in 1991 and spent the first years of his career in private practice in the UK as a commercial litigation solicitor practising mainly in professional negligence and employment law.
In 1997 Nick left the UK to work in the South Pacific island state of Tuvalu as the People's Lawyer, VSO position, with a wide range of civil and criminal law responsibilities. After 12 months in Tuvalu he joined the Attorney General's Office in Fiji as Principal Legal Officer for two years before returning to the United Kingdom, where he worked as an in-house lawyer for Greenpeace UK, a prominent non-government organisation. In July 2002, he was appointed Solicitor-General of the Caribbean island state of Grenada, a position he held until returning to Fiji to join Munro Leys in 2004. He is also Managing Partner of Munro Leys.
Nick conducted environmental judicial reviews. Led the team that drafted Fiji's Environmental Management Act, EIA Process and Waste Permit Regulations. Conducted initial consultations through to finalised regulations and training of various bodies and authorities. Advice and assistance on renewable energy contracts. Former Vice Chair of FELA. Recently first lawyer in Fiji to use section. 54 of EMA to successfully challenge an EIA decision resulting in the withdrawal of an approval. He represented several commonwealth country governments in wide ranging JR applications before the High Courts' involving regulatory, environmental, employment and commercial disputes.
Nick's practice has a particular emphasis on commercial, administrative and environmental law. He is admitted to practice law in New Zealand, Tuvalu and Grenada as well as England and Wales and Fiji. Nick is the honorary solicitor to the British High Commission.
Dr Justine Bell-James | University of Queensland | AUSTRALIA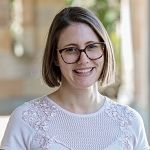 Justine Bell-James is an Associate Professor at the TC Beirne School of Law, teaching undergraduate and postgraduate courses in the areas of environmental law and property law. Justine completed a PhD at the Queensland University of Technology in 2010, and was a postdoctoral fellow at the Global Change Institute at the University of Queensland from 2011-2013. Her interdisciplinary postdoctoral research considered legal, policy and insurance responses to coastal hazards and sea-level rise. Justine's current research focuses on legal mechanisms for protection of the coast under climate change, incorporating both human settlements and coastal ecosystems. She currently leads an ARC Discovery Project (2019-2021) considering how wetland ecosystem services can be integrated into legal frameworks. Justine is also particularly interested on how the law can facilitate 'blue carbon' projects in Australia and internationally.
Dr Kirsten Davies | Maquarie University | AUSTRALIA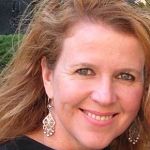 Dr Kirsten Davies is an academic at Macquarie University's Law School (Sydney Australia) and Director of International Engagement. At the centre of her work is the engagement of communities and their connections with nature. She is the architect of Intergenerational Democracy, a method of whole-of-community engagement and capacity building and the subject of her (2012) book, Intergenerational Democracy, rethinking sustainable development.
Kirsten holds a Master's Degree (USyd) ,PhD (USyd) in Sustainable Management and a PhD in Environmental Law (MQU) . She was awarded a Winston Churchill Fellowship to conduct research in USA, UK and Japan (2002) and was the recipient of the University of Sydney Agri-Management Scholarship for post graduate research (2005). Kirsten was awarded an Australian Government, Endeavour Award – Research Fellowship to undertake sustainability research in Vanuatu (2009) and maintains a close relationship with the Pacific Region. She was appointed as an Expert Adviser and Co-ordinating Lead Author of the Asia- Pacific Regional Assessment for the Intergovernmental Platform on Biodiversity and Ecosystem Services (IPBES) from 2014- 2018. Kirsten is a member of the Global Network for the Study of Human Rights and the Environment and one of the drafting authors of the Declaration on Human Rights and Climate Change. She was a lead author of the Toda Pacific Declaration on Climate Change, Conflict and Peace.
Shyam Divan | Supreme Court of India | INDIA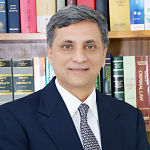 Shyam Divan, senior advocate, practices before the Supreme Court of India. His areas of practice cover constitutional law and most branches of civil litigation including banking, securities law, arbitration, administrative law and environmental law.
He appeared in several recent constitutional cases decided by the Supreme Court of India including Jindal Stainless Ltd. v. State of Haryana, (2017) 12 SCC 1; Abhiram Singh v. C. D. Commachen, (2017) 2 SCC 629; Justice K. S. Puttaswamy v. Union of India, (Privacy) (2017) 10 SCC 1 (9 Judges); Kalpana Mehta v. Union of India, 2018 (7) SCC 1; Navtej Singh Johar v. Union of India (2018) 10 SCC 1 (decriminalising homosexuality) and Justice K. S. Puttaswamy v. Union of India, (Aadhaar) (2019) 1 SCC 1.
Mr Divan assists the Supreme Court as Amicus Curiae in a Suo Motu action initiated by the court for filling vacancies in the subordinate judiciary (Suo Motu Writ Petition (Civil) 2 of 2018) and in the Bellary case involving illegal iron ore mining in the forests of Karnataka. He also appears for the states of Haryana and Karnataka in inter-state river water disputes.
He is the co-author of Environmental Law and Policy in India (2nd Edition, 2001, Oxford) and has authored chapters on Public Interest Litigation in the Oxford Handbook of the Indian Constitution (2016); Contours of EIA In India in Water and the Laws in India (2009, Sage) and on Civil Liberties and Biometrics in Dissent on Aadhaar (2019, Orient Blackswan).
Mr Divan has served on the LAWASIA ExCo since 2015 and is Vice President of LAWASIA (2018-19). He serves as Co-chair of the LAWASIA Human Rights Section. He is Vice President, The Bar Association of India.
He serves on the Board of Care India SSD Ltd.; is a Trustee at the Independent Public Spirited Media Foundation, Bengaluru; Member of the Governing Board of Centre for Policy Research, New Delhi and the Consumer Education and Research Centre, Ahmedabad.
Justin Dowd AM | Vice-President, LAWASIA | AUSTRALIA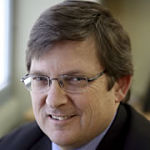 Justin has been a member of LAWASIA since the 1980's and has attended many LAWASIA events during that time. He has presented at many LAWASIA conferences in family law, ethics, and general law subjects. Justin was elected to the Executive Committee of LAWASIA in 2013 and Vice President in 2015. Since joining Exco, Justin has represented LAWASIA at many international events.
Justin was elected to the Council of the Law Society of New South Wales in 2007 and has served on many Law Society Committees. He was also Chair of the Law Society Family Law Specialist Accreditation Committee for many years. Justin was elected President of the Law Society of New South Wales in 2012.and served on the Council until 2014.
Justin was elected as an Executive Councillor of the Law Council of Australia from 2012 to 2014, and was the Australian Country representative to LAWASIA in 2013.
Since 1995 Justin has been a partner at Watts McCray, a specialist family and commercial law practice in Sydney, Australia. He specialises in international commercial and family law disputes. Justin is also an accredited arbitrator in family law.
Justin was the primary convenor of the Australian Family Lawyers Conference for over 15 years. He is a member of the Board of the World Congress on Children's Rights and Family Law, an international congress convened to highlight and progress children's rights internationally.
Justin is an author of Halsbury's Laws of Australia, Australian Practical Forms and Precedents and the principal author of the Lexis Nexis online service, Practical Guidance in Family Law. He has written many articles and presentations on family and general law, nationally and internationally.
Guy Dwyer | Baker McKenzie | AUSTRALIA
Guy Dwyer is a Senior Associate in the Environmental Markets team at Baker McKenzie, Sydney and an Associate of the Centre for Environmental Law at Macquarie University. He has knowledge of, and experience in advising on, various aspects of environmental law, including biodiversity, planning, Aboriginal cultural heritage, pollution and contaminated land, and climate change. Prior to joining Baker McKenzie, Guy was a Senior Associate at Ashurst in Sydney, where he practised in environmental law, with a particular focus on the mining sector.
Guy has advised numerous private sector clients on environmental and climate change law. He has also published numerous peer reviewed articles in these areas of law, which have been cited by leading academics, practitioners and members of courts and tribunals.
Dr Evan Hamman | Queensland University of Technology | AUSTRALIA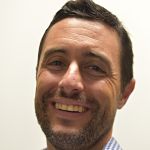 Dr Hamman is an environmental law academic at the Queensland University of Technology based in Brisbane, Australia. Prior to academia he worked as a lawyer for government and non-government agencies in Queensland. Dr Hamman lectures in property law and researches the design and implementation of environmental law, especially in the Asia-Pacific region. His areas of interest include: the World Heritage Convention; migratory species (especially migratory birds); coral reef and coastal wetland management; and the Ramsar Convention on Wetlands. He is currently co-authoring a book on the governance of migratory birds in the Asia-Pacific
Associate Professor Daud Hassan | International Centre for Ocean Governance, Western Sydney University | AUSTRALIA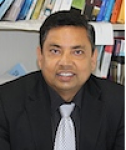 Daud Hassan is the Director of the International Ocean Governance Centre (ICOG) and Associate Professor at the School of Law, University of Western
Sydney. Professor Hassan is a leading scholar in international and comparative marine environmental law. He has published extensively in these areas. Professor Hassan's research addresses global and regional environmental issues that are of international significance.  His research spans many countries and jurisdictions including Australia, Bangladesh, China, Finland, Hong Kong, Japan, Norway, South Korea and Switzerland.
Professor Hassan's current research interest includes sustainable ocean governance with reference to marine spatial planning, eco system based m
anagement, marine fisheries, and land based sources of marine pollution. Professor Hassan is a member of the Specialist Group on Oceans, Coasts and Coral Reefs for the IUCN and a member of the International Law and Sea Level Rise Committee for the International Law Association (ILA), Global Branch.
Dr Gordon Hughes AM | South Pacific Lawyers' Association | AUSTRALIA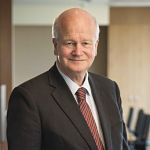 Dr Gordon Hughes was President of LAWASIA from 2001 – 2003. A Melbourne-based legal practitioner, he previously served as President of the Law Council of Australia from 1999 – 2000. Dr Hughes has been a member of the LAWASIA Executive Committee for 20 years, first as an elected member between 1997 and 2012, and since then as a special appointee.
Dr Hughes chaired the LAWASIA Human Rights Committee from 2005 – 2009 and is currently chair of the Business Law Section. He was made a Distinguished Member of LAWASIA in 2005 and an Honorary Life Member in 2007.
Dr Hughes has practised extensively in the area of intellectual property, technology contracts, dispute resolution and data protection, and is the author of leading texts on computer contracts and data privacy.
Dr Brad Jessup | Melbourne Law School | AUSTRALIA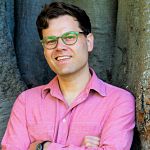 Brad Jessup is an environment specialist at The University of Melbourne. He researches across disciplines of law and geography, society and policy. His PhD was an empirical analysis of environmental justice in Australian planning and environmental law. His current research explores: the legal dimension to queer spaces; participatory process for locally and nationally contentious developments; governance of species protection laws; and legal theories of contamination.
Dr Leonie Kelleher | Kellehers Australia | AUSTRALIA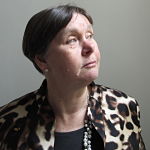 Dr Leonie Kelleher OAM, director Kellehers Australia Pty Ltd, is an accredited environmental planning specialist. Executive member Law Council of Australia's Legal Practice Section Executive and Deputy Chair LCA's Australian Planning and Local Government Group. Dr Kelleher has more than 30 years' experience in environmental planning and is the author of multiple publications.
Professor Amanda Kennedy | Queensland University of Technology | AUSTRALIA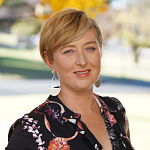 Amanda Kennedy is Professor of Law at Queensland University of Technology. Her research is currently focused on energy governance and environmental justice, and she has also conducted research on water law, agricultural law and food systems governance. Amanda is currently co-investigator on an ARC Discovery Grant, 'Water and Coal Seam Gas: Achieving Integrated Governance', and recently published a monograph with Routledge, 'Environmental Justice and Land Use Conflict: The Governance of Mineral and Gas Resource Development'.
Professor Rosemary Lyster | The University Of Sydney Law School | AUSTRALIA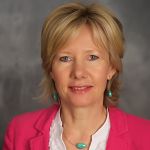 Rosemary Lyster is the Professor of Climate and Environmental Law at the University of Sydney Law School and a Fellow of the Australian Academy of Law. Rosemary's special area of research expertise is Climate Justice and Disaster Law. She has published two books in this area: Rosemary Lyster and Robert M. Verchick (eds.) Climate Disaster Law (Edward Elgar: 2018) and Rosemary Lyster Climate Justice and Disaster Law (Cambridge University Press: 2015). Rosemary has been selected by the Australian Financial Review as one of the 2018 '100 Women of Influence'. In 2015, Rosemary was appointed by the Victorian government to a three person Independent Review Committee (IRC) to review the state's Climate Change Act 2010 and make recommendations to place Victoria as a leader on climate change. The government accepted 32 of the IRC's 33 Recommendations which were included in the new Climate Change Act 2017. In 2013, Rosemary was appointed a Herbert Smith Freehills Visiting Professor at Cambridge Law School and was a Visiting Scholar at Trinity College, Cambridge in 2009 and in 2014. In other areas of Environmental Law, Rosemary specialises in Energy and Climate Law and Water Law.
David Morris | Environmental Defenders Office NSW | AUSTRALIA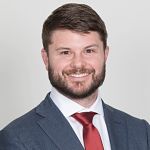 David Morris is an environmental lawyer and Chief Executive Officer of the Environmental Defenders Office. David was appointed as the first CEO of the newly merged national EDO in September 2019. David is responsible for leadership and management of the EDO's public interest law practice and overseeing the delivery of the EDO's strategic direction.
Before the EDO merger, David was the CEO of EDO New South Wales from 2017. Under David's leadership EDO NSW has lead legal responses to pressing environmental issues through education, law reform advocacy and the conduct of internationally significant litigation outcomes, including as one of the solicitors for Groundswell Gloucester in the Rocky Hill Litigation – the first case in which a global carbon budget was accepted and used as a ground for refusal of a Greenfield coal project.
For moving into leadership roles, David practiced environmental law in litigation groups in private practice, government and for over four years in public interest law as the Principal Lawyer of the Environmental Defenders Office Northern Territory. In the NT, David ran a broad environmental law practice which particularly focused on legal issues related to mining, fracking, water and cultural heritage. David regularly acted for NGOs, community groups and Aboriginal traditional owners. Under David's leadership EDONT clients achieved successful litigation outcomes in the Federal Court of Australia, the Supreme Court of the Northern Territory and the Northern Territory Civil and Administrative Tribunal. At EDONT David played a leadership role in policy and law reform advocacy and taught environment and planning law subjects at Charles Darwin University.
In 2016, David was awarded the Law Council of Australia's Mahla Pearlman AO Australian Young Environmental Lawyer of the Year Award for "his outstanding environmental law advocacy on behalf of traditional owners of the Northern Territory".
In voluntary roles, David was heavily involved in Surf Lifesaving and between 2015 and 2018 David was a Director of the Australian Conservation Foundation.
David has a Bachelor of Laws and Bachelor of Arts from Monash University.
Ratu Jo Mesake Nacola | Human Rights Officer, International Human Rights | FIJI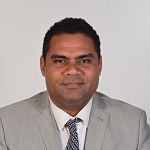 Mr Jo Nacola currently works in the international human rights sphere focusing specifically on access to justice. He provides support, technical assistance and capacity-building to civil society actors and networks across the Pacific. Previously, he performed duties as a lawyer with the Legal Aid Commission of Fiji. Mr Nacola has experience in family and criminal law litigation, prison monitoring, and access to justice advocacy engagements.
Sefanaia Nawadra | Pacific Sub-regional Office, United Nations Environment Programme | SAMOA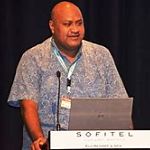 Mr Sefanaia Nawadra has worked extensively in the Pacific for 25 years in the field of environmental management in a wide variety of roles including with government, private sector, NGOs, regional organisations and the UN. His main areas of expertise and interest are environmental engineering, environmental impact assessment and environment governance. He is a graduate of the University of Canberra and the University of London. He joined UNEP in 2015 to establish its Pacific sub-regional Office based in Apia, Samoa. He is a national of Fiji and is married with 4 children.
The Hon Judge Laurie J Newhook | New Zealand Environment Court | NEW ZEALAND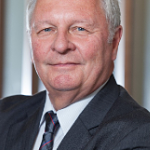 Judge Laurie Newhook has been the Principal Judge of the New Zealand Environment Court since 2011, and a Judge of the Court since 2001.  Prior to that he was a partner at Brookfields Lawyers and had over thirty years of advocacy experience to that point, with particular emphasis on environmental matters, land, property, and maritime laws. Judge Newhook has presented at many national and international conferences on the themes of environmental adjudication and the use of technology in adjudicative settings, and has written multiple papers on the subjects.  His Honour is a consulting editor of the New Zealand Resource Management Bulletin and edits the 'Annual Review by Members of the New Zealand Environment Court'. Judge Newhook has hosted international delegations to his Court from many parts of the World; chaired and presented at the 'International Forum for Environment Judges', Oslo, Norway, June 2016; and chaired and addressed plenary sessions at IUCN Academy of Environmental Law Colloquia and other international conferences.
The Hon Justice Nicola Pain | Judge, Land and Environment Court of NSW | AUSTRALIA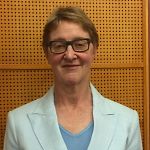 Justice Pain has been a judge of the Land and Environment Court of New South Wales based in Sydney Australia since 2002. Early in her career Justice Pain was head of the Environmental Defenders Office a public interest community legal centre in Sydney which specialises in using environmental law to protect the environment. Justice Pain also gained extensive experience working in environmental law and policy in senior positions in NSW and Commonwealth government departments. Justice Pain has a Bachelor of Arts, Bachelor of Laws and Doctor of Juridical Studies from the University of Sydney and a Graduate Diploma in International Law from the Australian National University. Justice Pain completed her doctorate on the topic of environmental rights in the Asia-Pacific region. Justice Pain has been appointed an adjunct professor at the University of Sydney Law School. She has presented numerous papers to a wide range of audiences in Australia and overseas on environmental law and related topics.
Maureen Peatman | Law Council of Australia | AUSTRALIA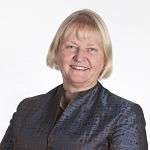 Maureen Peatman has practiced in the area of environment & planning law for over 30 years. Maureen was the foundation chair of the Australian Environment & Planning Law Group (AEPLG), part of the Legal Practice Section of the Law Council of Australia, and remains a member of the AEPLG.
Maureen is currently the Chair of the Legal Practice Section of the Law Council of Australia and has previously served on the Section as Treasurer, Deputy Chair and Chair.
Maureen was the Chair of the Board of Hunt & Hunt Lawyers, a national law firm in Australia from 2006 to 2011, and leader of its Environment & Planning Law Group. Maureen has presented many papers and chaired many conferences over the last 20 years.
Judith Preston | Macquarie Law School | AUSTRALIA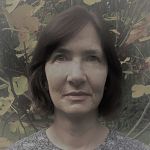 Judith Preston is a solicitor who has been admitted to practice in New South Wales and the Northern Territory, since 1982. She holds a BA LLB from Macquarie University (1981) and a MEL from the University of Sydney (1994). Judith commenced work with the Northern Land Council (NLC) primarily representing Aboriginal Traditional Owners in land claims in the Northern Territory and related to other legal needs of Aboriginal communities in the NLC jurisdiction.
She was instrumental in establishing the first public interest environmental law centre, the Environmental Defender's Office (EDO), in NSW in 1984-85. Judith then worked in a number of leading legal practices including Baker & McKenzie, DLA Piper and undertook a range of commercial matters which included litigation. For the last fourteen years she has taught in a range of education institutions from primary to tertiary levels. Judith's primary teaching is at Macquarie University in a variety of environmental law subjects at undergraduate and postgraduate level including biodiversity, climate change, heritage and environmental litigation as well as supervising access to justice clinical programs at the Land and Environment Court of NSW.
She has been a Board member of EDO NSW Ltd and presently a Board member of the John Mac Foundation Ltd dedicated to supporting the education of tertiary students from a refugee background as well as capacity building in South Sudan.
She is currently finalising a PhD at Western Sydney University researching the question of how Indigenous knowledge can be effectively integrated into environmental decision-making to achieve both beneficial outcomes for environmental protection and Aboriginal self-determination in Australia.
Fleur Ramsay | Environmental Defenders Office NSW | AUSTRALIA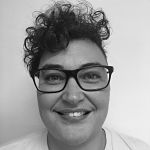 Fleur Ramsay is the senior solicitor for the International Program at the Environmental Defenders Office.  The Program is focused on developing partnerships with public interest environmental law organisations and lawyers across the Asia-Pacific as well as on international law, international environmental law and the human rights of indigenous peoples in the Asia-Pacific.
Fleur graduated with a BA and LLB from Macquarie University and has a LLM from the University of Glasgow, where she studied international environmental law, indigenous relationships to the environment, sustainability and global justice. She also has a certificate in Te Tiriti o Waitangi/Treaty of Waitangi Law from the University of Auckland.
Prior to joining EDO NSW in January 2019, Fleur was a visiting international attorney for a year (2016-2017) in the international group at Earthjustice, a Barrister practicing on Tenth Floor Chambers Selborne/Wentworth in Sydney from 2010 to mid-2016 and a solicitor in the Environmental Group at Allens/Linklaters. In 2015 she was a consultant and undertook capacity training for lawyers with the Samoan Ministry of Natural Resources and the Environment.
Fleur is currently a PhD candidate at UNSW and teaches at UNSW and University of Sydney Law Schools.
As well as bringing extensive experience as a litigator and in environmental law, Fleur is Samoan and brings a personal understanding of some of the challenges in the Pacific and the importance of centring indigenous peoples in the wider mainstream environmental movement.
Professor Rosemary Rayfuse | University of New South Wales | AUSTRALIA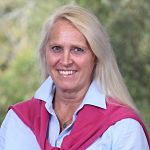 Rosemary Rayfuse is Scientia Professor of International Law at UNSW Sydney. She is a Fellow of the Academy of the Social Sciences in Australia (FASSA), and has held Conjoint and Visiting Professorships at Lund University and the University of Gothenburg. Prior to joining academia, she practiced law in Vancouver, Canada. Professor Rayfuse researches and teaches in the area of Public International Law in general and more specifically in the Law of the Sea and International Environmental Law. She has published widely on issues of oceans governance, protection of the marine environment in areas beyond national jurisdiction, and the normative effects of climate change on international law. She has special expertise in high seas fisheries, climate change and the oceans, and in polar oceans governance. She is on the editorial or advisory boards of a number of international law journals, is a member of the IUCN Commission on Environmental Law, and Chair's Nominee on the International Law Association's Committee on International Law and Sea-Level Rise. She holds the degrees of LLB from Queen's University, LLM from the University of Cambridge, PhD from the University of Utrecht, and a Doctor of Laws honoris causa from Lund University. In 2006 Professor Rayfuse became the first Australian woman to attempt to ski from the North Pole to Canada, using her North Pole Challenge 2006 to raise awareness of the need for international and national regulatory responses to climate change.
Annika Reynolds | GreenLaw, Australian National University (AUSTRALIA)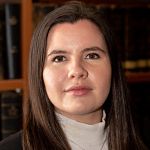 Annika is the founder of GreenLaw, an ANU Law Reform and Social Justice Project. GreenLaw is designed to empower the next generation of lawyers to agitate for, and legitimise, climate justice. Through legal research and advocacy, GreenLaw aims to act as a conduit between law students and NGOs and other environmentally conscious bodies to increase legal engagement and the capacity for climate advocates to contribute to reform.
Annika is a current Law (Hons)/International Security Studies student at the Australian National University. She has been a private consultant for government departments, researcher in the Australian Federal Parliament and intern in the NSW State Parliament. Annika is a volunteer researcher for the Pacific Law Reform Commission. She is currently working at the ANU College of Law on federal environmental regulation and reform, and matters of internal law in the South Pacific.
GreenLaw was created because Annika was heavily involved in environmental advocacy and protest but saw minimal engagement with legal institutions. The climate justice movement is vibrant and powerful, but there are limited avenues for young people to be involved in environmental law reform. Annika created GreenLaw in June of 2019 to address these gaps and provide a platform for young lawyers and activists. Since its creation, GreenLaw has attracted a team of over 20 dedicated law students and is completing projects on protester rights and federal environmental regulation. GreenLaw was specifically designed to empower young people to be involved in legal advocacy and change, and this includes a strong focus on the importance of wellbeing programs and innovative management.
Felicity Rourke | Environment and Planning Law Association (NSW) | AUSTRALIA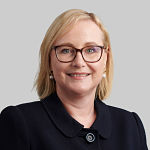 Since December 2018, Felicity has been the President of the NSW Environment and Planning Law Association Inc (EPLA).
EPLA's aim is to advance the knowledge of planning and environmental laws among the professions and the community generally. EPLA holds an annual conference as well as regular twilight seminars throughout the year on professional education topics of interest to its members. EPLA also engages with the NSW Land and Environment Court, and with Ministers and their agencies across a range of portfolios including planning law, environmental regulation, biodiversity protection and heritage.
In legal practice, Felicity is a partner at leading Australian law firm Allens where she is head of the NSW environment and planning practice. She regularly appears in Court in planning appeals and challenges to statutory approvals, as well as in litigation concerning matters such as environmental regulation, biodiversity, heritage and threatened species. More generally she advises clients on sustainability and energy efficiency regulation.
She has acted as strategic planning adviser on a number of significant projects including:
• Moorebank Intermodal Terminal, Australia's largest private freight infrastructure project;
• The Oakdale Industrial Estate, located in Western Sydney; and
• many large urban renewal, social and affordable housing and aged care projects within metropolitan Sydney.
Her work spans the commercial, retail, logistics, residential, aged care and resources sectors. Her clients include many of Australia's largest institutional and private property investors.
Felicity is acknowledged in many legal directories as a leading lawyer in Environmental and Planning Law, including Chambers Asia-Pacific Guide 2020 (where she has been listed since 2012), and in Doyle's Guide – Australia's Leading Planning and Environment Lawyers.
Professor Shaista Shameem | School of Law, University of Fiji | FIJI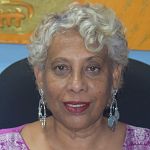 Professor Shaista Shameem is the Dean of the University of Fiji, School of Law. She has a PhD in Sociology and a Doctorate in Juridical Science to be awarded in December 2019 at the University of Waikato in New Zealand. Professor Shameem's areas of interest and research are constitutional law and jurisprudence. She worked as Director of the Fiji Human Rights Commission 1999-2009 and was Fiji's Ombudsman 2008-2009. Her human rights work took her to far reaches of the world where she worked as a United Nations human rights expert in social justice, mercenarism and private military and security company issues. She was asked by the late UN General Secretary Kofi Annan to advise on human rights abuses in Timor L'este and has assessed human rights issues in Afghanistan. Professor Shameem took a keen interest in the 'right to environment' from 2008 when the Fiji Human Rights Commission and the Government of Tuvalu together sought a legal opinion from the Jurists of the Asia Pacific Forum of National Human Rights Institutions on the issue. She is currently a member of the Steering Committee of 'Just Atonement Inc' which is an organisation of international human rights lawyers involved in litigation for climate change and democracy.
James Sloan | Fiji Environmental Law Association | FIJI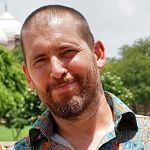 James Sloan is a barrister in the UK (1999) and was admitted to the High Court of Fiji in 2003. In 2005, Atu Siwatibau and James co-founded the Suva based law firm Siwatibau and Sloan (sas.com.fj), which has for many years been ranked as a band 1 firm in Chambers and Partners. Siwatibau and Sloan has consistently adopted a modern approach to commercial legal services, and has grown organically to a 4 partner firm that nurtures and supports all our lawyers to develop professionally.
In 2008, James co-founded the Fiji Environmental Law Association (FELA.org.fj) with the assistance of many other dedicated individuals and chaired FELA's executive management board for 10 years in a pro-bono capacity. From 2017, James has held a part time position lecturing and coordinating two units within the School of Marine Studies of the University of the South Pacific being Law of the Sea and Oceans governance.
Dr Erika Techera | The University of Western Australia | AUSTRALIA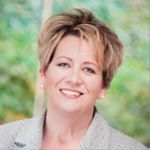 Dr Erika Techera is a Professor of Law at The University of Western Australia (UWA). She is an international and comparative environmental lawyer focusing on the Indo-Pacific region, and particularly small island states. Her research interests include oceans governance, marine environmental law, maritime heritage and issues at the interface of science, technology and law. Her current projects focus on strengthening marine environmental laws to support the blue economy. She has over 100 publications and presentations in books, journals and at conferences around the world.
Erika is a member of the UWA Oceans Institute, and a Research Fellow at the Perth US Asia Centre. She is a former barrister, a Fellow of the Australian Academy of Law, and in 2016 was recognised in the Lawyers' Weekly Australian Law Awards as 'Academic of the Year'.
Samantha Thorogood | Kellehers Australia | AUSTRALIA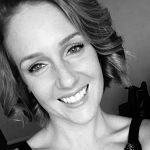 Samantha Thorogood is a Senior Law Clerk at Kellehers Australia Pty Ltd, a specialist Environment, Planning & Local Government Law firm. She is a member of the Law Institute of Victoria's Environmental Issues Committee.
Originally from the UK, she completed a Bachelor of Law in Birmingham, England (2008), before relocating to Australia. Samantha completed her Masters of Law and Development at the University of Melbourne in January 2020, with a particular focus on subjects concerning climate change and climate adaptation.
Kiji Vukikomoala | Fiji Environmental Law Association | FIJI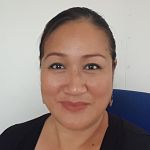 Kiji Vukikomoala is a Lawyer and the Executive Director for the Fiji Environmental Law Association (FELA) based in Suva, Fiji. She heads the only locally registered non-governmental institution in Fiji of its kind spearheading awareness and advocacy in the areas of environmental law, environmental compliance, enforcement and policy review in line with its vision to promote sustainable resource management and the protection of Fiji's environment through law.  Kiji has practiced law in Fiji for over 18 years beginning her career as a Prosecutor with the Office of the Director of Public Prosecutions before pursuing a career as an Environmental Lawyer with the FELA. She has co-authored and published a number of environmental law policy discussion papers and is well versed with Fijian environmental law and related issues in Fiji.
Alan Webb | Quay Chambers | NEW ZEALAND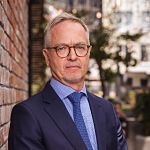 Alan is a barrister in New Zealand specialising in environmental law. Alan also has a wide range of commercial and criminal law experience having been with the Crown Solicitor's office in Wellington for 4 years. That experience led Alan to investigate individual criminal responsibility at an international level. At this time the Rome Statute for the International Criminal Court had been created and was awaiting ratifications from member states to come into effect. Alan attended various preparatory commissions at the United Nations in New York to and established an NGO (ICC Pacific) for the purpose of disseminating information to Pacific Sates about implementing legislation. Alan has continued to consider issues surrounding individual "criminal" responsibility for environmental harm and whether a legislative framework is necessary or even possible.
Sophie Whitehead | Baker McKenzie | AUSTRALIA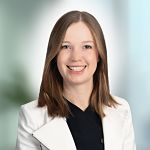 Sophie is an Associate in the Environmental Markets team at Baker McKenzie, Sydney. Sophie is an environmental lawyer who specializes in domestic and international climate change law and policy, carbon markets and environmental compliance.
Sophie advises governments and corporations on matters relating to the UNFCCC and the Paris Agreement, including on their participation in the international climate change negotiations, engagement with carbon markets and the implementation of nationally determined contributions. Sophie also advises on legal and policy issues associated with Australia's Emissions Reduction Fund and Safeguard Mechanism.
Martijn Wilder AM | Pollination | AUSTRALIA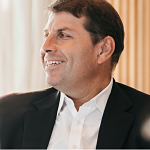 With a background in economics and law, Martijn is focused on developing innovative polices, ideas and investments that will enable our economies to rapidly transition to net zero, while at the same time preserving our natural ecosystems. Martijn has retained over many years the accolade of the world's leading climate change lawyer and the Star Individual by Chambers Global Law Guide.
Martijn was head of Baker & McKenzie's global climate law and finance practice for 20 years and continues to play a key role with Australia's clean energy finance institutions. He is Chair of the Australian Renewable Energy Agency (ARENA) and a former founding Director of the Clean Energy Finance Corporation. He helped establish and later Chair the Federal Government's Low Carbon Australia finance body. He is currently President of WWF-Australia and Chair of NSW Climate Change Council and the Law for Development Initiative. He is Adjunct Professor of International Climate Change Law at Australian National University, a Director of the Climate Council and a Member of the Wentworth Group of Concerned Scientists.
Martijn was a Cambridge Commonwealth Trust Scholar and awarded an Australian Honour (AM) for his contribution to climate change law and the environment, and was winner of the 2018 Financial Times Asia Pacific Legal Innovator of the Year.
The Hon Justice Michael D Wilson | Hawaii Supreme Court | USA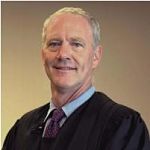 Associate Justice Michael Wilson was appointed to the Hawaii Supreme Court on April 17, 2014, after serving as a Circuit Court Judge of the First Circuit since May 10, 2000.  As a Circuit Court Judge, he presided over adult drug court, adult mental health court and the felony criminal trial court.
Justice Wilson is a founding member of the Global Judicial Institute on the Environment and an adjunct faculty member of the Jindal Global University Law School in Sonipat, India.
Prior to his appointment as a Circuit Court judge, Justice Wilson was the director of the Department of Land and Natural Resources, Chair of the Board of Land and Natural Resources, Chair of the State Water Commission and a Trustee of the Kahoolawe Island Reserve Commission.  He was awarded a lifetime membership in the Western Association of Fish and Wildlife agencies in 1999.  Previously, he was a partner in the law firms of Pavey Wilson & Glickstein and Hart Wolff & Wilson where he practiced civil and criminal trial and appellate law.
Justice Wilson received his law degree from Antioch School of Law in Washington D.C., and bachelor's degree from the University of Wisconsin-Madison.
Pauline Wright | Law Council of Australia | AUSTRALIA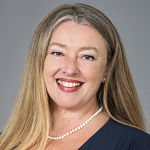 Pauline is President of the Law Council of Australia. She is a partner/principal of PJ Donnellan & Co Solicitors on the NSW Central Coast and is an accredited specialist in Environmental Planning & Development Law.
She was President of the NSW Council for Civil Liberties in 2018 to 2019, only the second woman to be elected to that role. Pauline was President of the Law Society of NSW in 2017 after serving on the Council of the Law Society for many years, where she served as the long-term chair of the Environmental Planning & Development and Criminal Law committees.
Pauline was the President of the Urban Development Institute of Australia Central Coast Chapter from 2010 until 2016. She was appointed as a director of the Law Council of Australia in 2016, having sat on a number of key committees including National Criminal Law, Access to Justice and Equal Opportunity in the Law. She is a past Vice President of NSW Women Lawyers and Executive member of NSW Young Lawyers. Pauline is a former Board member of Legal Aid NSW and continues to serve on Legal Aid's Human Rights and Monitoring committees.
Solomon Yeo | Pacific Islands Students Fighting Climate Change | SOLOMON ISLANDS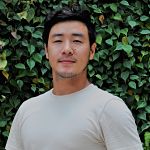 Solomon Yeo is from the Solomon Islands, and has recently completed a Bachelor of Arts in Political Science and Bachelor of Laws at the University of South Pacific. He is currently pursuing a career as a legal environmental activist. Solomon was one of the 26 law students who founded the Pacific Islands Students Fighting Climate Change (PISFCC) and currently serves as the organisation's first President. Solomon and the PISFCC are currently campaigning for an Advisory Opinion from the International Court of Justice on climate change and human rights.